Welcome to The Puella Magi Wiki! This wiki is about the series Puella Magi Madoka Magica, as well as any subsequent works.

Warning: There are many spoilers on this wiki. Read at your own risk.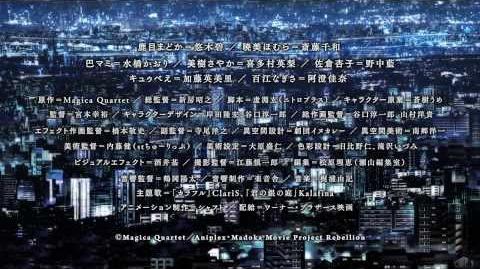 Who was your favorate Magical Girl?
Madoka Magica The Movie -Rebellion- is the third movie in the Madoka Magica The Movie trilogy. It resolves the storyline that the series and first two movies followed. The original cast is returning for the final movie with the addition of a few new characters.
Read more >>
Loading RSS data...
Loading RSS data...
Loading RSS data...
Loading RSS data...
Ad blocker interference detected!
Wikia is a free-to-use site that makes money from advertising. We have a modified experience for viewers using ad blockers

Wikia is not accessible if you've made further modifications. Remove the custom ad blocker rule(s) and the page will load as expected.